Contact us
Located on Cathedral Road in Pontcanna Cardiff, our dental implant practice is a state of the art centre for dental implant treatments and teaching.
---
If you are looking to explore dental implant treatment options then call us on 02920 218968.
We provide only dental implants so you know you will be in expert hands. Receive your implant treatment using the latest technology such as key hole surgery and X-Guide technology.
---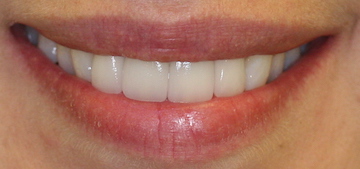 Guy's Dental Implant Centre
124 Cathedral Road, Pontcanna, Cardiff, CF11 9LQ
Telephone 02920 218968
Booking Appointments
Dental Implant Consultations
Call our receptionist on 02920 218968 to book a consultation to discuss dental implant options. Please be aware, that dental implants are not suitable for everyone, and may not be the most suitable treatment option in a particular case. Our dentists will advise you if another option is more suitable. We do not provide all treatment options, but will advise you if there is an alternative option your regular dentist could provide.
A Dedicated Implant Practice
Expertise and Experience in the field of implants.
The Dental Implant Centre does not register patients for routine dental care, and so you will be able to continue seeing your own regular dental practice for routine dental care, check-ups and dental emergencies. If we identify that you have other dental problems at the implant consultation we will inform you and advise you of any treatment your regular dentist may need to carry out for you.
Dental implant treatments are not suitable for every person but recent advances in implant technology means that most people are able to benefit from dental implants.
At your dental implant consultation your implant dentist will conduct a thorough examination of your mouth and discuss with you the suitable dental implant options.
You will be provided with possible treatment plans and a detailed estimate of costs. 0% Finance options are also available.
Are you a dentist?
If you would like to refer your patient for dental implant treatments follow the links below.
Refer your patient
Treatment on the Implant Training Course
As well as being a dental implant clinic we are also a highly regarded teaching centre for training dental implant surgeons. Reduced treatment costs are available as part of our training courses.
Find out more
---
Guy's Dental Implant Centre
124 Cathedral Road
Pontcanna
Cardiff
CF11 9LQ
02920218968
Dental Implants in Cardiff
Copyright © 2019 · All Rights Reserved · Guy's College